Harvest Hosts
We really like Harvest Hosts, it give you a chance to stop at wineries/farms/museums. So what is Harvest Host? Well it is a membership site that lets RV'ers stay at over 2,500 locations for a night at a time and can be used an unlimited number of times during the year. Learn more about Harvest Hosts here.

Serre Vineyard
364 Beast Trail, Mount Airy, NC 27030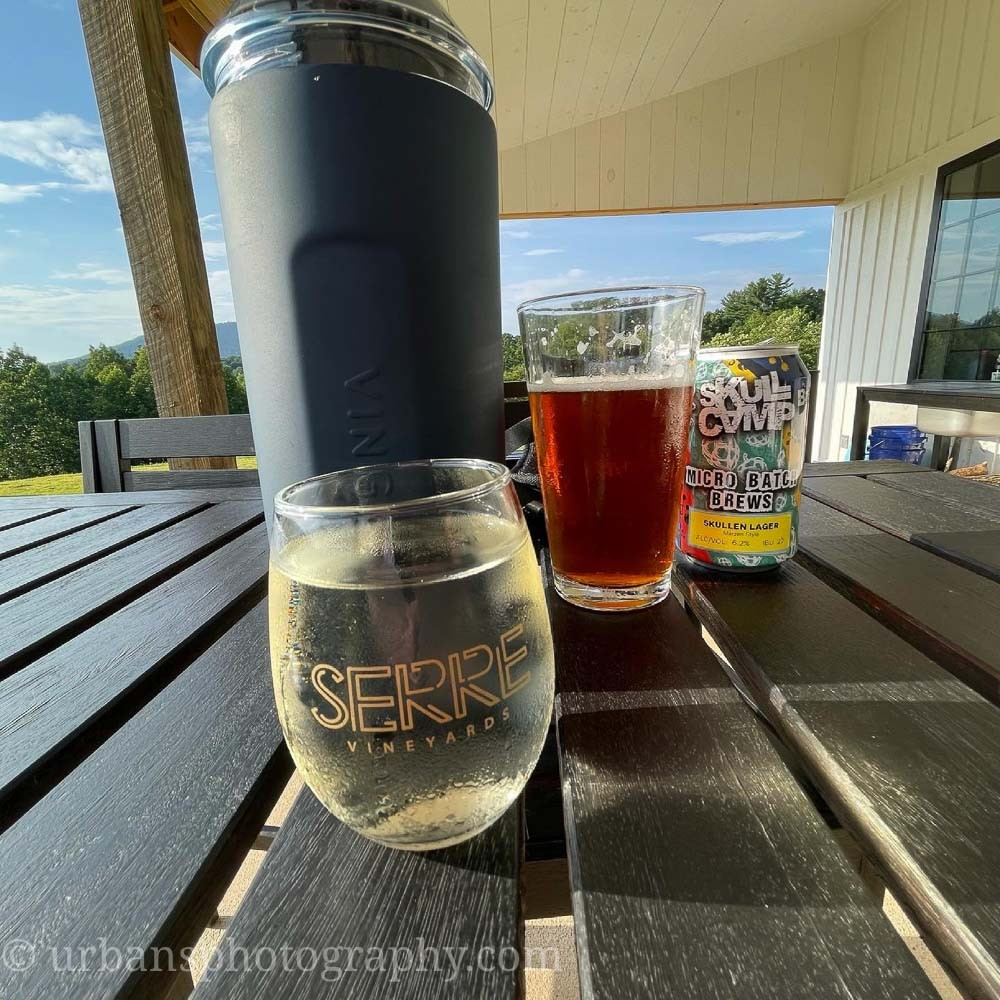 This was our first Harvest Host, we got there to find out they were closed but a lady came out and offered us some samples and we got a couple beers and a bottle of wine. It was great because we were the only ones there for a long time, until another couple came so we chatted with them a bit. Tracey liked her wine and I had one of their own brews and another local craft beer that were really pretty good.
It was a beautiful area, and very serene sitting and just watching the clouds roll by. The majority of the images below are infrared, I love the creative feel of infrared images. Check out more IR here.
Peaks of Otter
1218 Elmos Road, Bedford, VA 24523
This was our second Harvest Host. We had a few glitches here, we needed a spot and this was the third HH we reached out to. They didn't get back to us but it looked like we could get there before they closed at 5pm. We did the online request and had heard anything so we texted the number. The guy responded and said he was out in the field but that it wouldn't be a problem.
We hit a bit more traffic towards the end of our trek but showed up at 5:15. A lady was just leaving and had no idea there was a HH coming in. But she showed us where to go and said she just locked up. If we saw anyone later just ask them to get us something. We saw a guy later but he was on the other side of the farm. Oh well it was nice watching the sunset and enjoying the cool mountain breeze. It was beautiful, check out the images below. Most are Infrared, Check out more IR here.